hornchurch




baptist




church
You're Welcome... come along and meet us!
This Sunday - Trusting God in the Unknown (Bob Sullivan)
We are Hornchurch Baptist Church – a friendly and caring community in the heart of the town. We are made up of, and cater for all age-groups, including both those committed to their faith and those starting out in their searching.
If you want to find out anything about us, including details of our Sunday services, children's and youth groups, please email us and let us help to take you from the meaning of life… to a life of meaning.
keep up with us via instagram, facebook and youtube !
find us IN THE HEART OF HORNCHURCH!
WE ARE A FRIENDLY AND WELCOMING COMMUNITY MADE UP OF ALL AGE GROUPS; SEEKing TO CATER FOR THE NEEDS OF BOTH THOSE COMMITTED TO THEIR FAITHS AND THOSE SEARCHING FOR MEANING IN THEIR LIFE.
"Through love and service, we seek to win people for Christ and lead members into active worship, witness and works."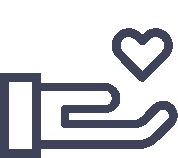 "For where two or three gather in my name, there am I with them."




Matthew 18:20
"worship the lord with gladness; come before him with joyful songs."
psalm 100:2